Frogs to Dogs' Dr. Jenny Fortune Finds Loving Homes for Special-Needs Animals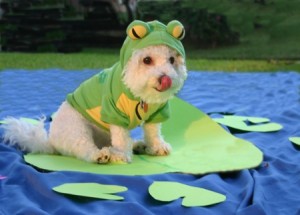 For the past 27 years, Dr. Jenny Fortune has worked as a veterinarian at the Niceville Animal Clinic. Her last name is misleading, in that she doesn't make a fortune caring for animals, but she is collecting a lot of good karma. 
Through the years, Fortune has seen thousands of animals come through her clinic. Many are surrendered because, for one reason or another, their owners can no longer care for them.
Show me more… »