Eglin Air Force Base's Award-Winning Food Service Keeps Military Well Fed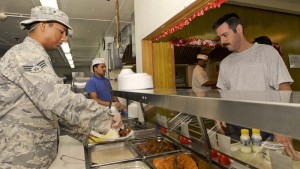 It's no secret that the Emerald Coast has staked its claim as one of the top culinary wonders of the world, with numerous renowned chefs now living and working in the area.
But in the heart of the Panhandle, there is a different sort of food service program that soars far above average expectations.
The motto of the dining facilities team at Eglin Air Force Base in Fort Walton Beach is "Excellence … Our Standard, Not Our Goal." It's the passion behind this motto that recently won them the coveted Hennessy Award, recognizing the team's commitment to provide quality service and food to customers.
Show me more… »