Learning to Align Body and Mind Can Take Your Running Routine to a New Level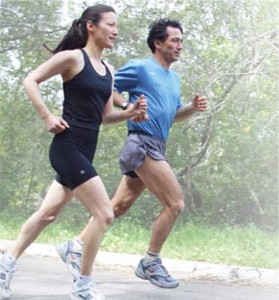 A relatively new concept of running has trained and beginning runners thinking differently when putting one foot in front of the other. "ChiRunning" combines the inner focus and flow of tai chi with the power and energy of running. This technique is meant to make the sport of running more comfortable and can prevent further injury.
Danny Dreyer, author of "ChiRunning Pain-free Marathon Training Program," created this practice based on his study of tai chi with internationally renowned tai chi masters and his own 35 years of experience racing in ultra-marathons.
Show me more… »